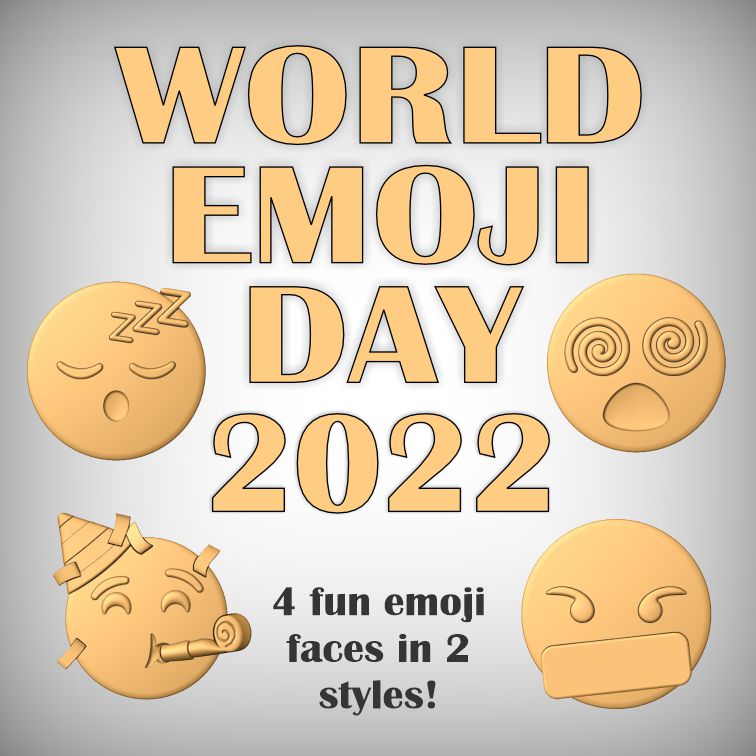 Celebrate World Emoji Day with some FREE Emoji Models from Design and Make plus a FREE Emoji Stand and Pencil Holder from Vectric!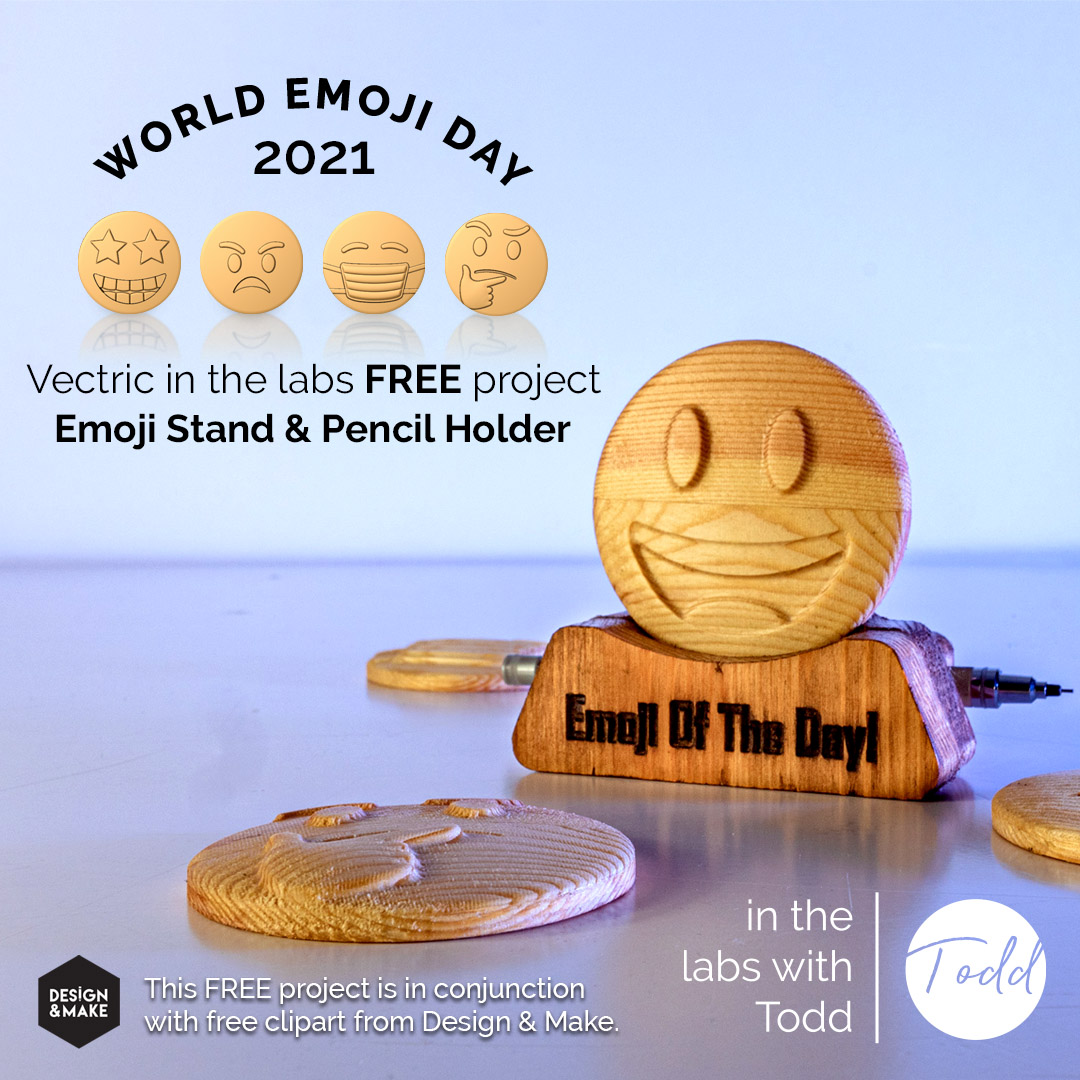 For the third year running we are excited to be giving all of our customers another FREE emoji project in celebration of World Emoji Day!
In a world where everyone has a cell phone, it's hard not to know what an emoji is! The word Emoji is a Japanese expression meaning 'picture word' created by Shigetaka Kurita back in 1990 and what would we do without emojis now! These are perfect little icons that help to express how you're feeling in just one click and every year new emojis are developed into an ever growing 'emojipedia'. They are so popular that they are popping out of your phone and onto t-shirts, stickers, cushions, lapel pins, movies.. and now into your woodworking projects!
This pack of 4 emojis - Party time, Sleepy, Dizzy and Censored - were hand-picked by our team to help add a bit of personality to your projects but also help your friends, family and co-workers know just what kind of day you are having. Add them to your office door, drink coasters, shed signage or even personalize your work from home desk. We are offering 8 models all together in this year's model pack – 4 "A" versions and 4 "B" versions – and once again we have stepped it up with Vectric's help! It's a simple project but very customizable so you could make one for each member of your family. That way you will know exactly what kind of day they are having including those teens who you may need to 'approach with caution' :) .
As a special bonus, Design & Make has teamed up with Vectric to release an additional FREE emoji desk tidy project that is available to anyone that has Vectric's VCarve Desktop, Pro or Aspire software (v10.5 or above) and a V&Co account.
Don't forget So why not put them in a simple dish and then add them to more projects when you are ready? Who doesn't have a scrap piece of wood laying around that could be used to make the perfect 'emojified' gift!
Don't forget about our other Emoji Free models! They will add other emotions to your library and really make for some fun and interactive projects!
---
We created this short video to help get you started with this project. Click the link or image above to view on YouTube.
---
Get this project for free!
Sign up for a Design and Make account here and get access to this and other free products. Watch this tutorial video to find out more.