Pick-Up League - Basketball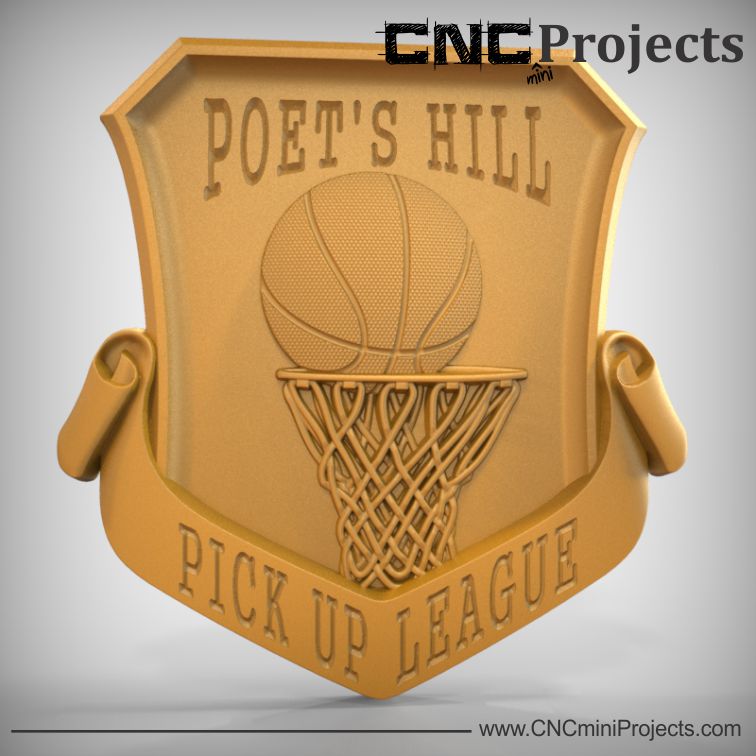 Introducing the "Pick-Up League Basketball" CNC project!
Do you like to play a bit of b-ball? Are you part of a pick-up league? Do you play just for fun? Have a kid or two that like to shoot hoops? Are you just a couch fan that would like to have a slick piece of wall art for their private sports bar? If you are any of that or know of a few local leagues that would like custom plaques or awards made this is the mini-project for you!
We have designed a few neat features into this mini-project that will make it even easier to use and re-use. Things like:
- Ribbon has a flat face for easy v-carving.
- Sports Plaque has a flat bottomed dished center so it will accept almost any model and will also let you get the most "Z" depth out of the added model.
- Sports plaque has a flat bottom for easy v-carving.
If you or someone you know likes a little b-ball this will have many uses and will be a great addition to your mini-project collection! Even if you shoot the occasional air ball... yikes.
---
Get this project now!
Projects are available in three file types: V3M, STL and PNG. You will be asked to choose the correct type for your software at the checkout.

Never lose your models again! Once a project has been purchased, members can log back in and download to all three file types for no extra cost.
Pick-Up League - Basketball - $35.00 USD
(Taxes may be applied at checkout)
The
Pick-Up League - Basketball

project contains the following models and project sheet.
---
To get you started on your next weekend project we have included this assembled layout.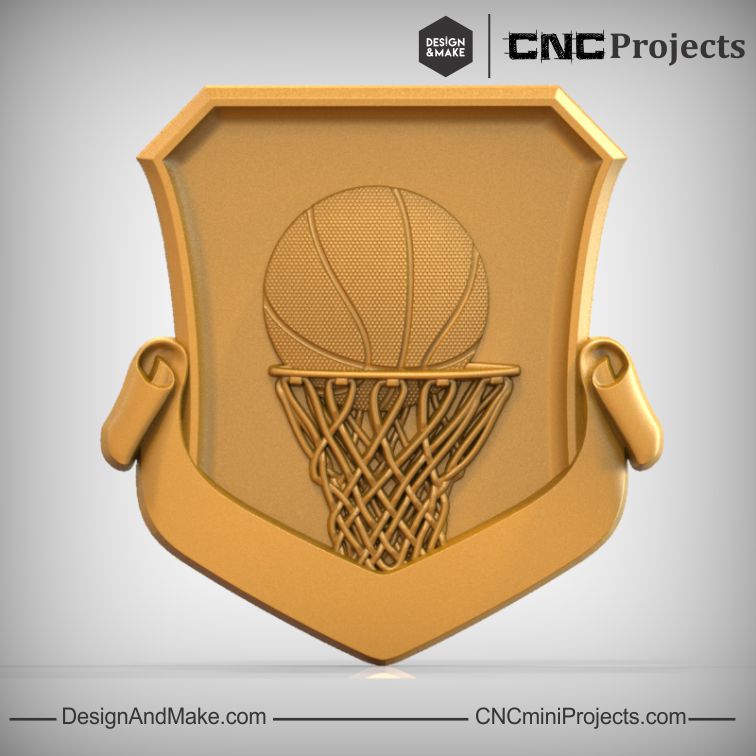 ---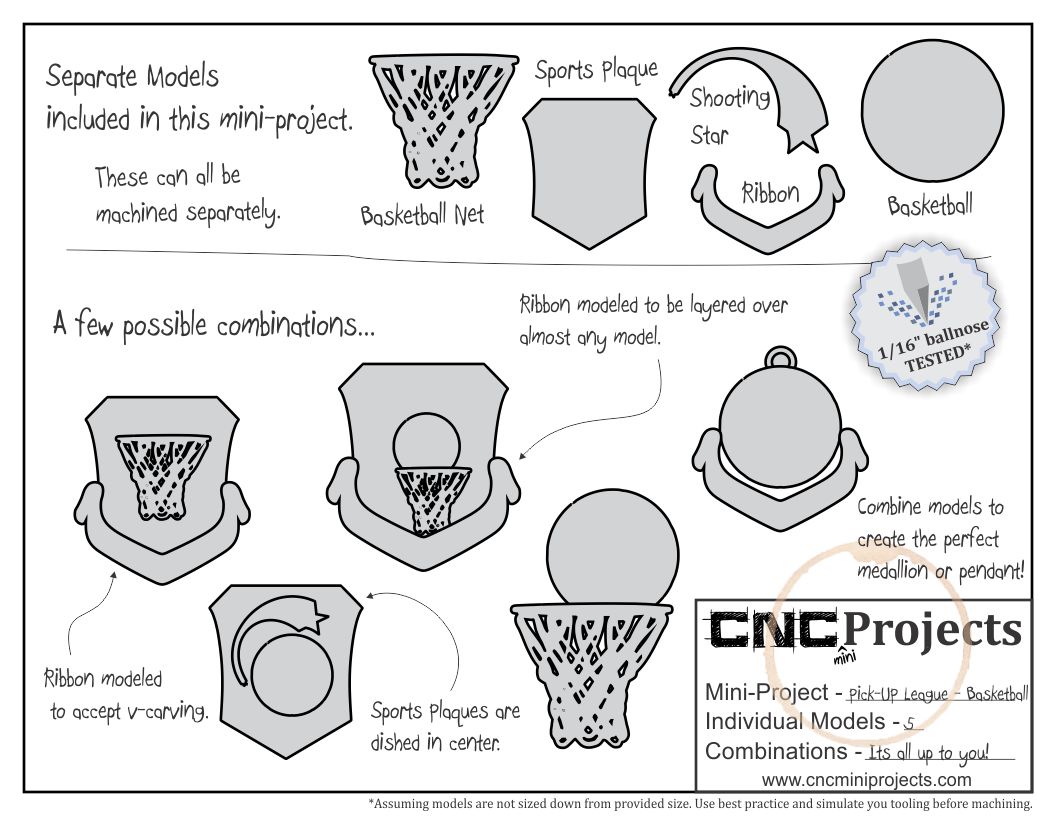 Project Sheet - Click to enlarge.
---
Food for thought.
Ideas for other combinations of this project.