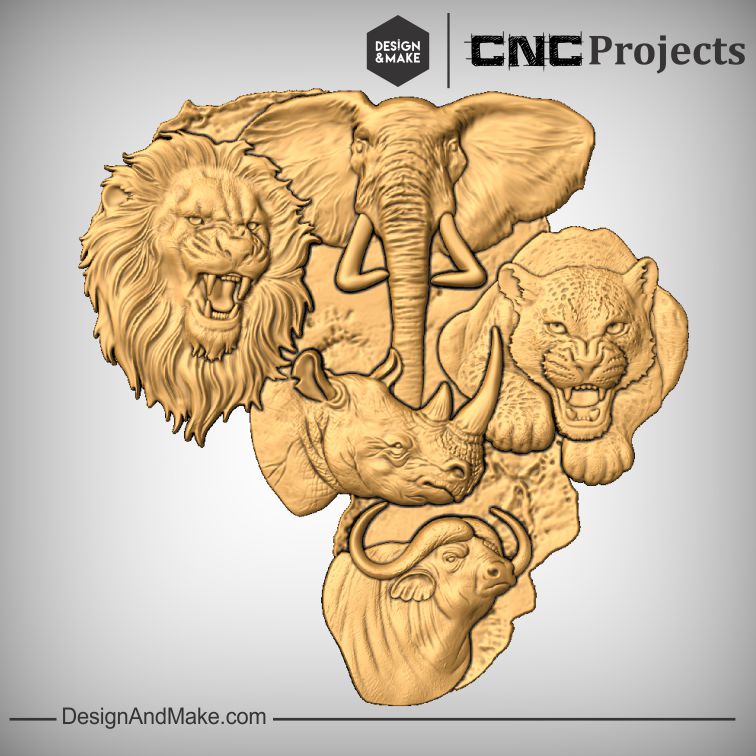 Welcome to The Big Five model project!

This project features animal busts of the African Big Five: Elephant, Rhinoceros, Cape Buffalo, Lion, and Leopard.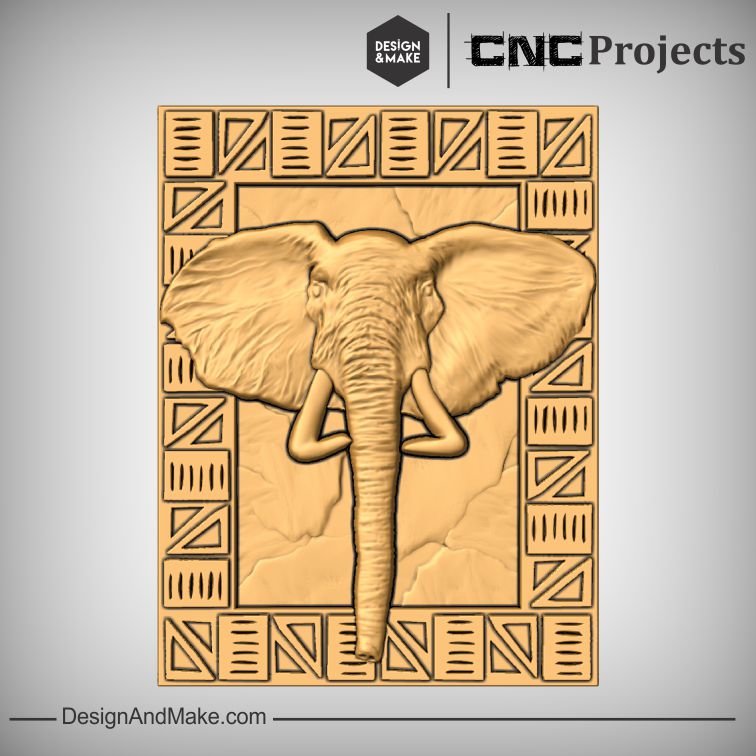 This would not be a project unless a few other models were added too. Extra models include the textured Africa map, using real topographical data simulating the continent's landscape, a Safari scene that can be used as a backdrop for the African themed frame, or if you prefer, design your own using the 2 borders to create a personalized frame.
Let's not forget the rock cluster, this can help you fill in areas or use it to create a textured background for the frame (this technique is used in the example to the left).
D&M model projects usually contain 1 prebuilt layout, however, for this special project, 2 Assembled Layouts are included. These layouts feature all the Big Five, either arranged on the map of Africa or on the Safari scene with an area for your customized VCarving text too.
---
Note: Some of the models in this project are available in other Design and Make Projects or as single models sold in the Design and Make Store. This project will not be prorated based on any previous purchases if you find that you already own models that are included in this project.
---
This project is part of the African Safari Collection that includes all 4 African Safari model projects and our this Big Five model project. On this page, you are able to purchase this individual one for $99.00*, before you purchase one or two though you might want to know that if all 5 are purchased at one time you save $119.00* on the total purchase price and pay only $200.00*.
This discount is only available with purchases of all five projects made from our African Safari Collection page and cannot be retroactively applied after buying the individual projects.
*Price in US funds before tax
---
Get this project now!
Projects are available in three file types: V3M, STL and PNG. You will be asked to choose the correct type for your software at the checkout.

Never lose your models again! Once a project has been purchased, members can log back in and download to all three file types for no extra cost.
The Big Five - $99.00 USD
(Taxes may be applied at checkout)
---
Hack this Project!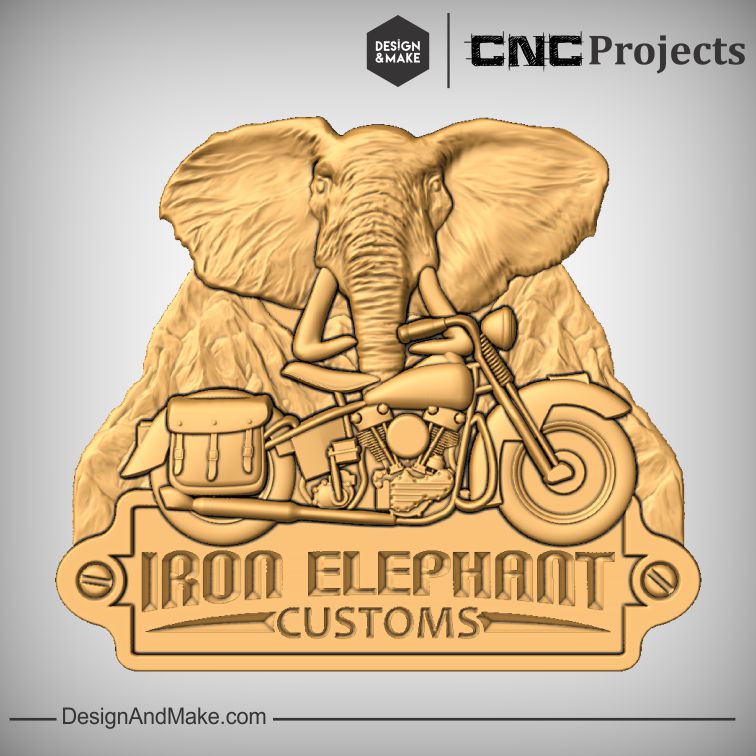 Make this hack yourself by adding all the projects used to your basket!