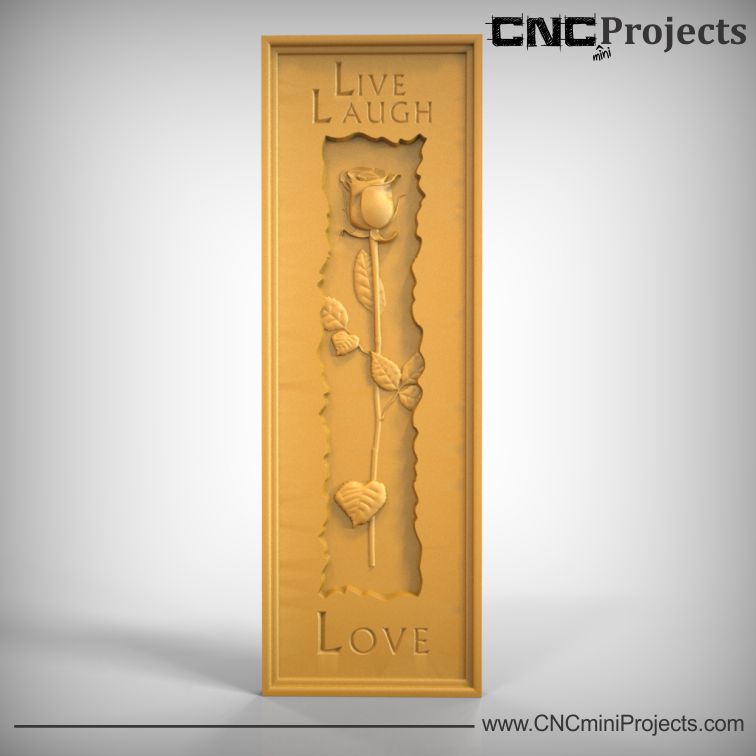 Never miss a special occasion again... NEVER! This project is packed with tons of possibility.
House number plaque, unique mantelpiece faceplate, long hanging motivational knickknack, wedding gift, valentines gift, kitchen backsplash centerpiece... and the list goes on, and on, and on.
We have themed this around the rose... the every occasion flower... but don't let that hold you back. Add in any flower, animal, plant or flourish you may have in your collection of relief clip-art or combine it with another mini-project!
This model project is sure to save your hide when it comes to that last minute gift! Personalize the heck out of it and this model project will become your go-to project!
---
Get this project now!
Projects are available in three file types: V3M, STL and PNG. You will be asked to choose the correct type for your software at the checkout.

Never lose your models again! Once a project has been purchased, members can log back in and download to all three file types for no extra cost.
Broken Tiles No.1 - Rose - $35.00 USD
(Taxes may be applied at checkout)