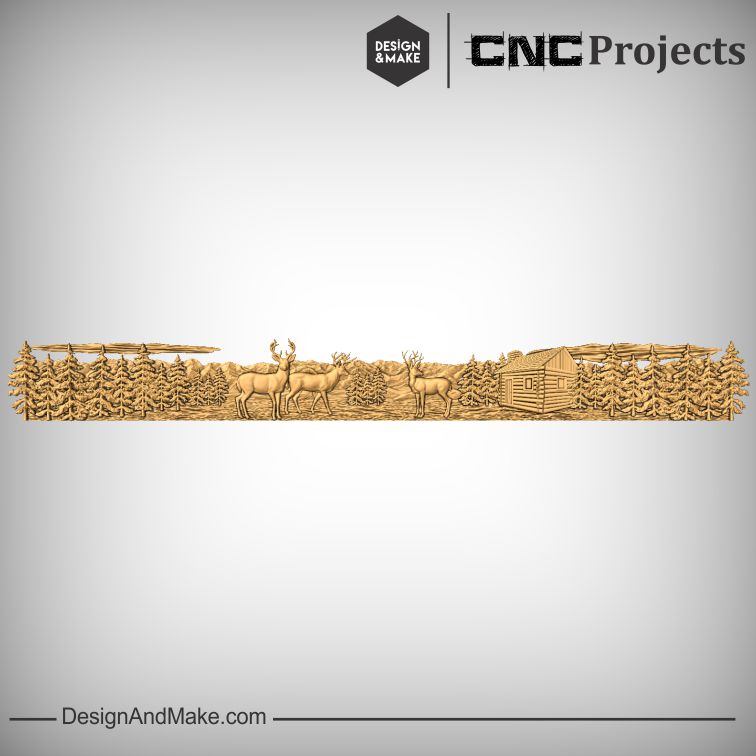 Moving through the dark forest you can see the trees thinning and before you know it you are looking out onto a clearing. Off in the distance you can see the mountains rising over the trees, while up close the grass is dotted with deer. You can see the smoke slowly rising out of your cabins chimney where the fire is keeping supper warm. A deer slowly raises his head and looks straight at you whilst the rest, not looking, stand perfectly still as if they can sense that they are not alone.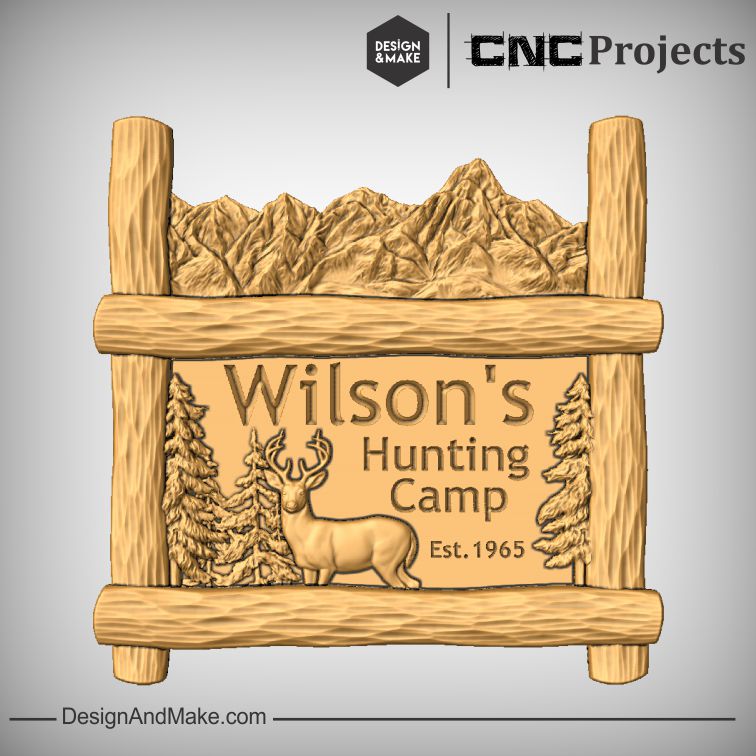 That scene, so serene, can now be something you enjoy every evening whilst sitting by the fire. You can carve a beautiful embellished woodland mantel to set the mood for a great hunting story or to inspire your next outdoor expedition.
This project is perfect for the nature lover that enjoys beauty and mystery of the woods.
---
This project is part of the Wildlife Scenes Collection that includes all 5 Wildlife Scenes projects. On this page, you are able to purchase this individual one for $55.00* before you purchase one or two though you might want to know that if all 5 are purchased at one time you save $75.00* on the total purchase price and pay only $200*.
This discount is only available with purchases of all five projects made from our Wildlife Scenes Collection page and cannot be retroactively applied after buying the individual projects.
*Price before tax
---
We created this short video to help get you started with this project. Click the link or image above to view on YouTube.
---
Get this project now!
Projects are available in three file types: V3M, STL and PNG. You will be asked to choose the correct type for your software at the checkout.

Never lose your models again! Once a project has been purchased, members can log back in and download to all three file types for no extra cost.
Deer Mantel - $55.00 USD
(Taxes may be applied at checkout)