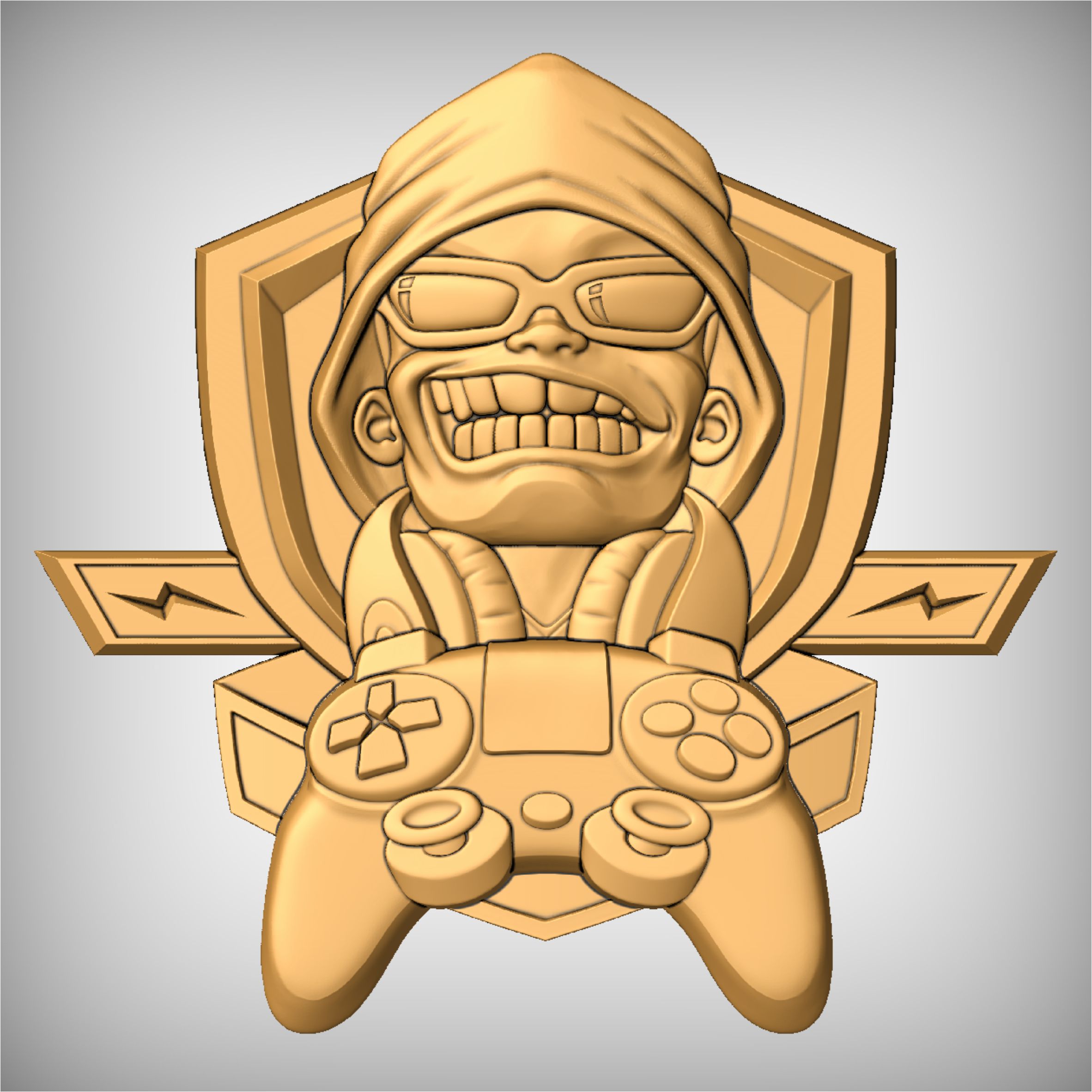 "A dedicated, proactive hobbyist who relishes competition, playing interactive skills-based games in teams or single crewed against opponents for long periods of time"
The term 'gamer' has been in use since 1422 to describe dice players, carders, and gamblers but the history of video gaming started in the 1950s with simple simulations on minicomputers and mainframes, evolving into Spacewar as the first game developed by student hobbyists followed by the first consumer video game hardware appearing in the 1970s. The golden age of arcade video games burst onto the scene with the likes of Space Invaders and Pac-Man in the 1980s and with the onset of the console, the gaming industry has boomed. Millions of people now play online gaming and stream with gamers from all over the world giving people a sense of accomplishment and competition, the space to be themselves and explore different gamer and team personalities in a safe environment.
For those amateur or professional gamers or families with a home full of kids who love to play computer games, then this epic Gamer Wall Light project is perfect for you! Use these cool models as an assembled layout or pick from 7 individually styled models including...gamer headset, gamer girl and boy, game controller and console, retro controller, or gamer badge.. to create some amazing personalized wall art for your bedroom or games room door! If you game on platforms like Twitch, this sign would make a perfect personalized prop or backdrop, or as a team trophy.
This project comes in 3 cleverly designed parts allowing you to machine the plaque, gamer, and console separately. Why not mix it up and make each piece in a different wood or other material, customize with some v-carving and use the handy fixings to add neon strip lights as a finishing touch!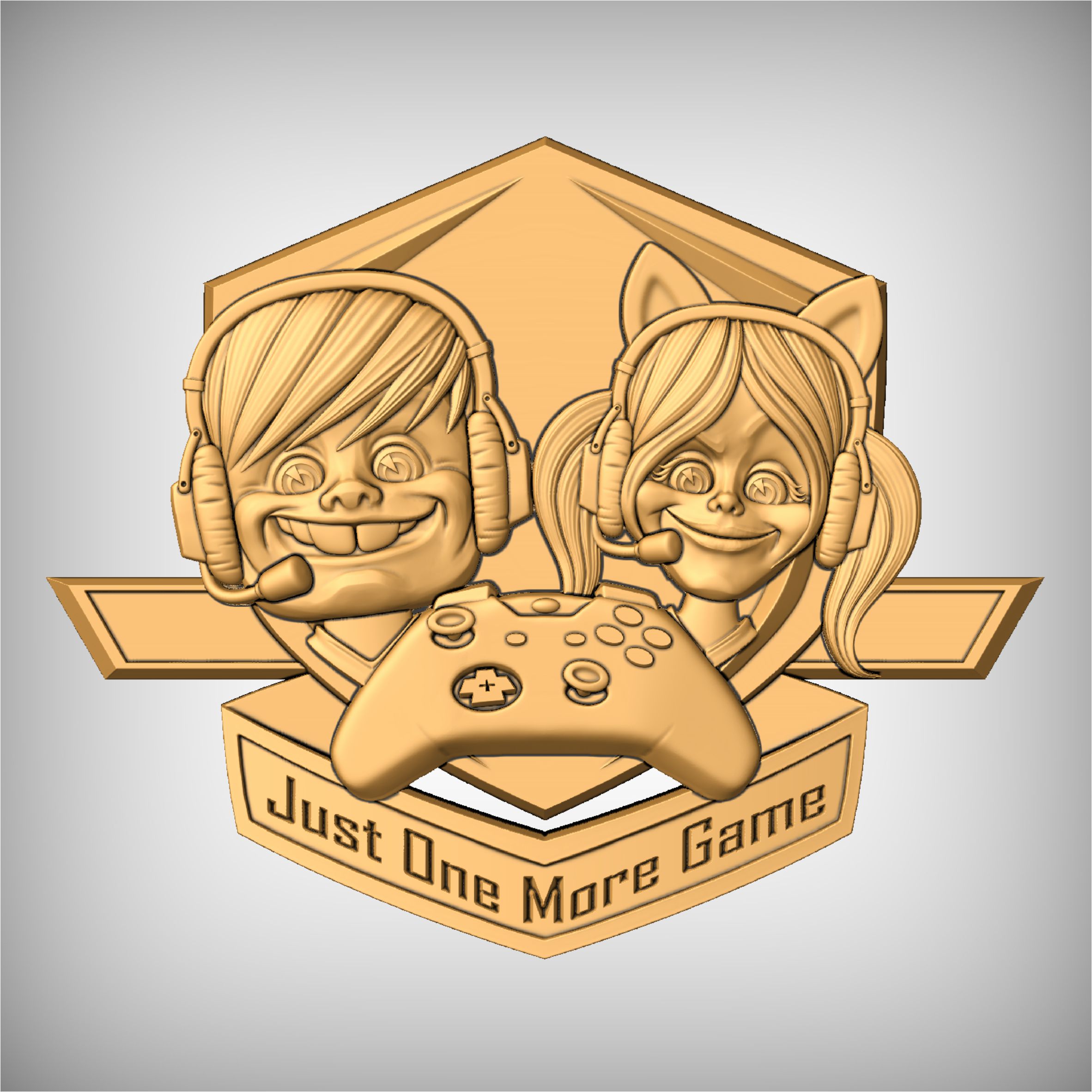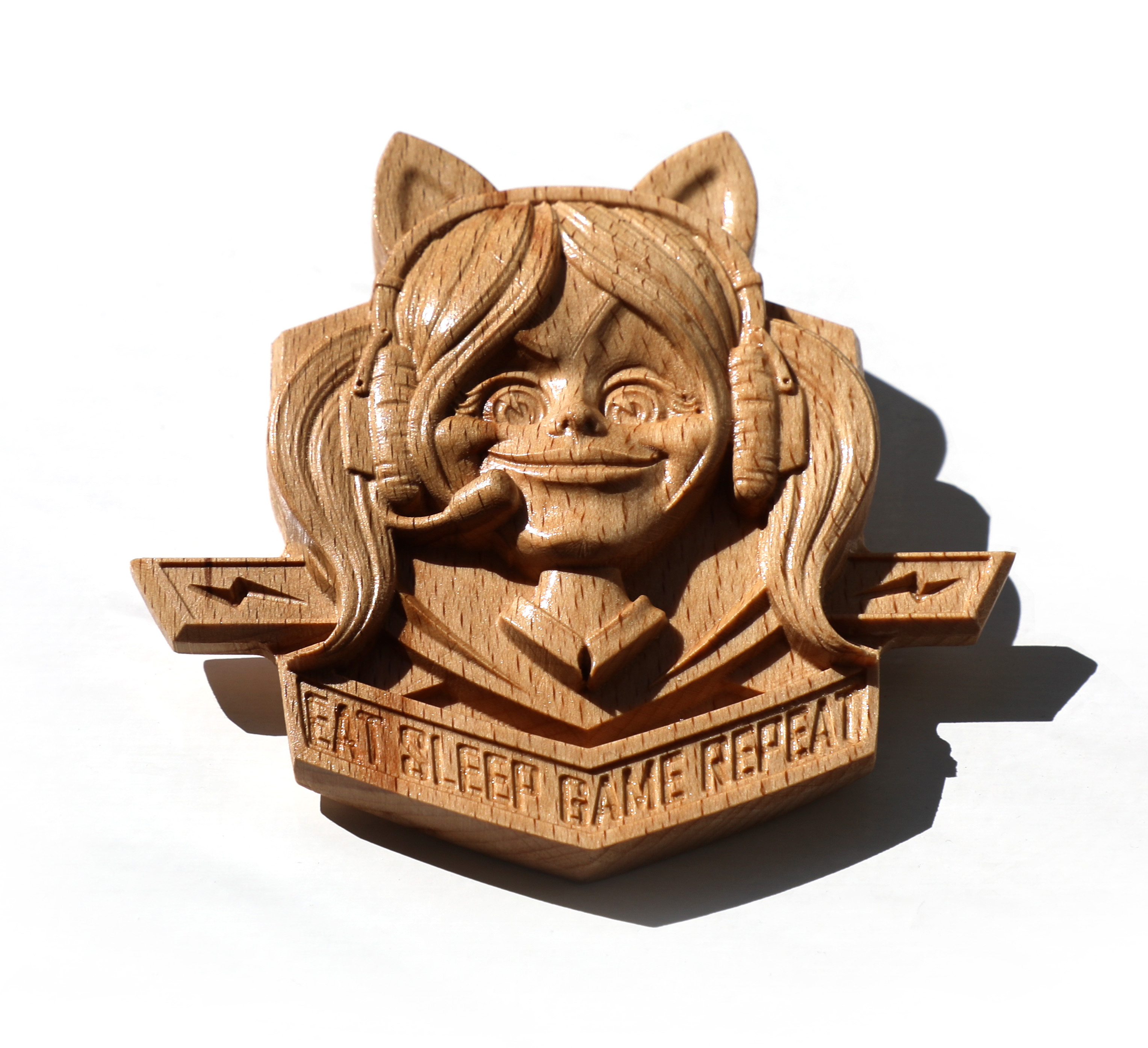 Whatever your gaming style, if you're looking for 3D models to add to your next CNC project, check out these new Gamer model projects and find your perfect gift inspiration!
---
Get this project now!
Projects are available in three file types: V3M, STL and PNG. You will be asked to choose the correct type for your software at the checkout.

Never lose your models again! Once a project has been purchased, members can log back in and download to all three file types for no extra cost.
Gamer - $49.00 USD
(Taxes may be applied at checkout)
---
Hack this Project!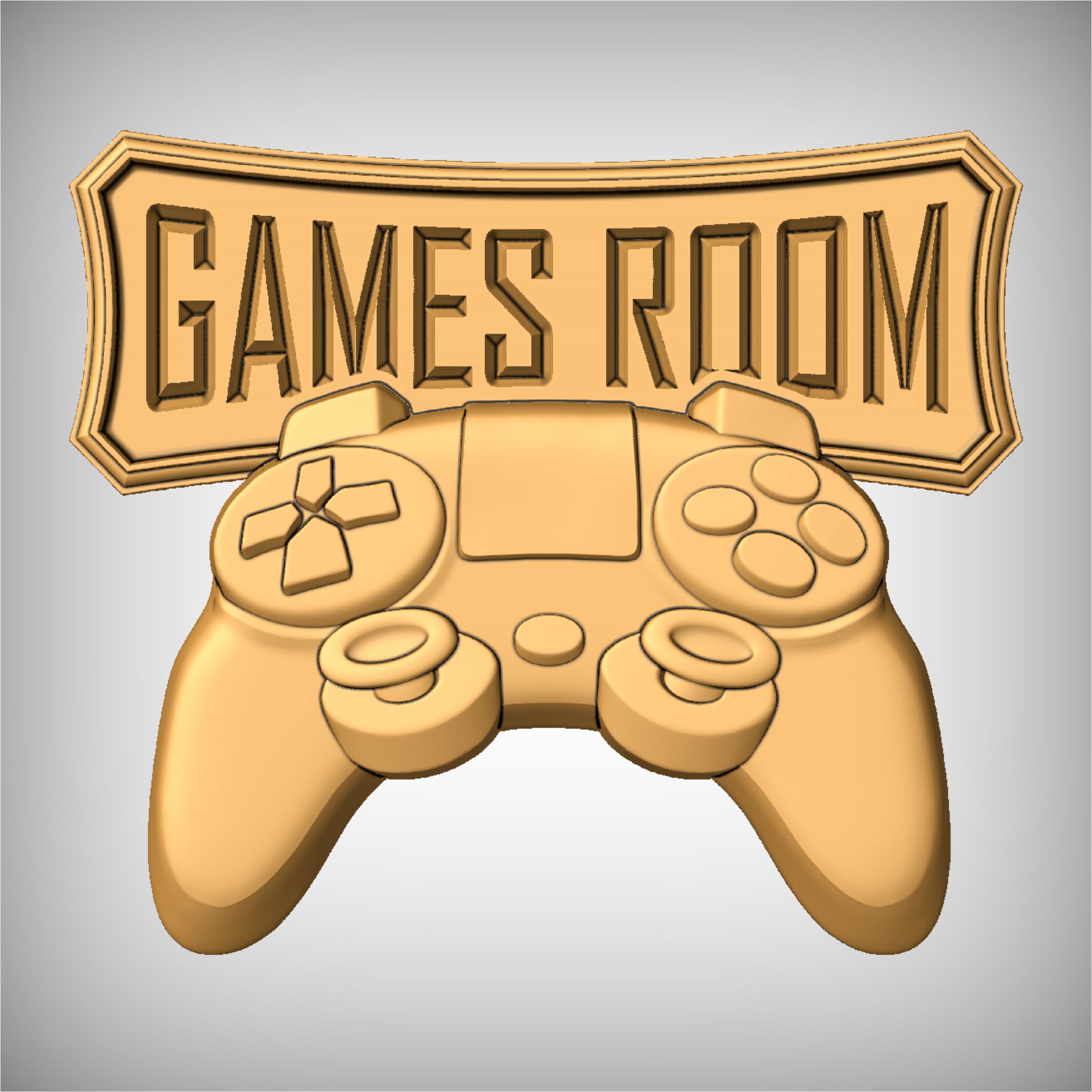 This "
Games Room Plaque

" layout was made using models from the following projects:
Make this hack yourself by adding all the projects used to your basket!