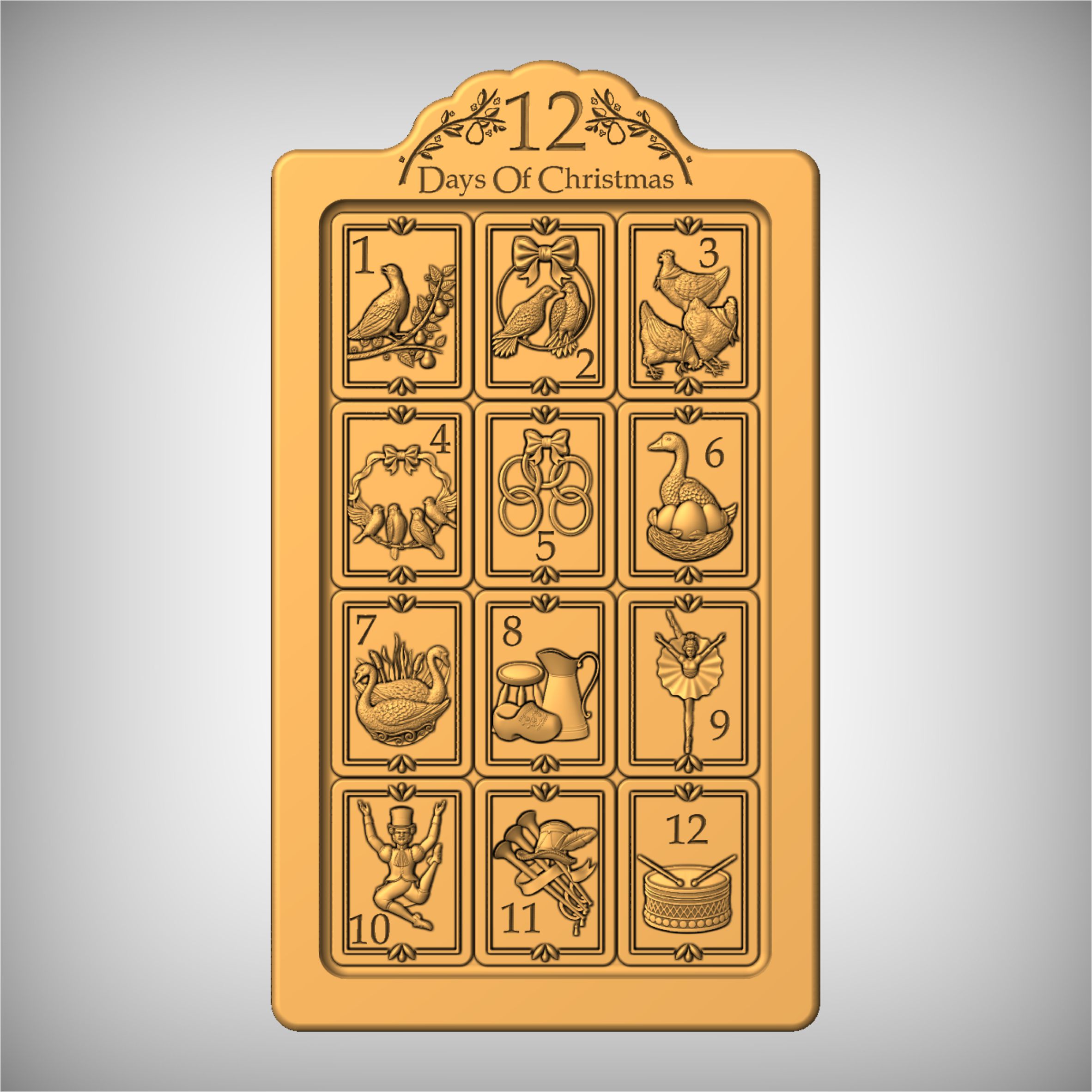 "On The First Day Of Christmas, My True Love Gave To Me,
A Partridge In A Pear Tree.
On The Second Day Of Christmas, My True Love Gave To Me,
Two… Ohhh, I forget!"

The "12 Days Of Christmas" song has been around for ages, and still, there are times when we forget the words. It has been said that the song was created as a "memory" game that tests your recall of the lyrics, and if you forget or get one wrong you had to give up a kiss or owe someone a favor. That sounds like a fun holiday game to play!
This project has been designed to help you to remember all of the gifts in the song and, at the same time, create some pretty nice projects! We have included twelve models representing the twelve gifts, an extra branch of the pear tree, and two plaques to make this project very flexible. Of course, you can add the models to an already existing project as an appliqué, add one of the twelve gift models to a plaque to make a wall hanging with a song lyric v-carved on it, or add all twelve to create a wonderful gift that will be enjoyed for many holiday seasons to come.
Let us not forget the origins of the 12 days of Christmas. It is the twelve days between the birth of Christ and the coming of the three wise men. Starting on December 25 (the arrival) and finishing with January 6 (Three Kings' Day). Here is a little inspiration for you make twelve individual plaques, each depicting a different gift, and for each of the 12 days, slowly add the appropriate next gift to a mantel display… now that would be a great tradition to start!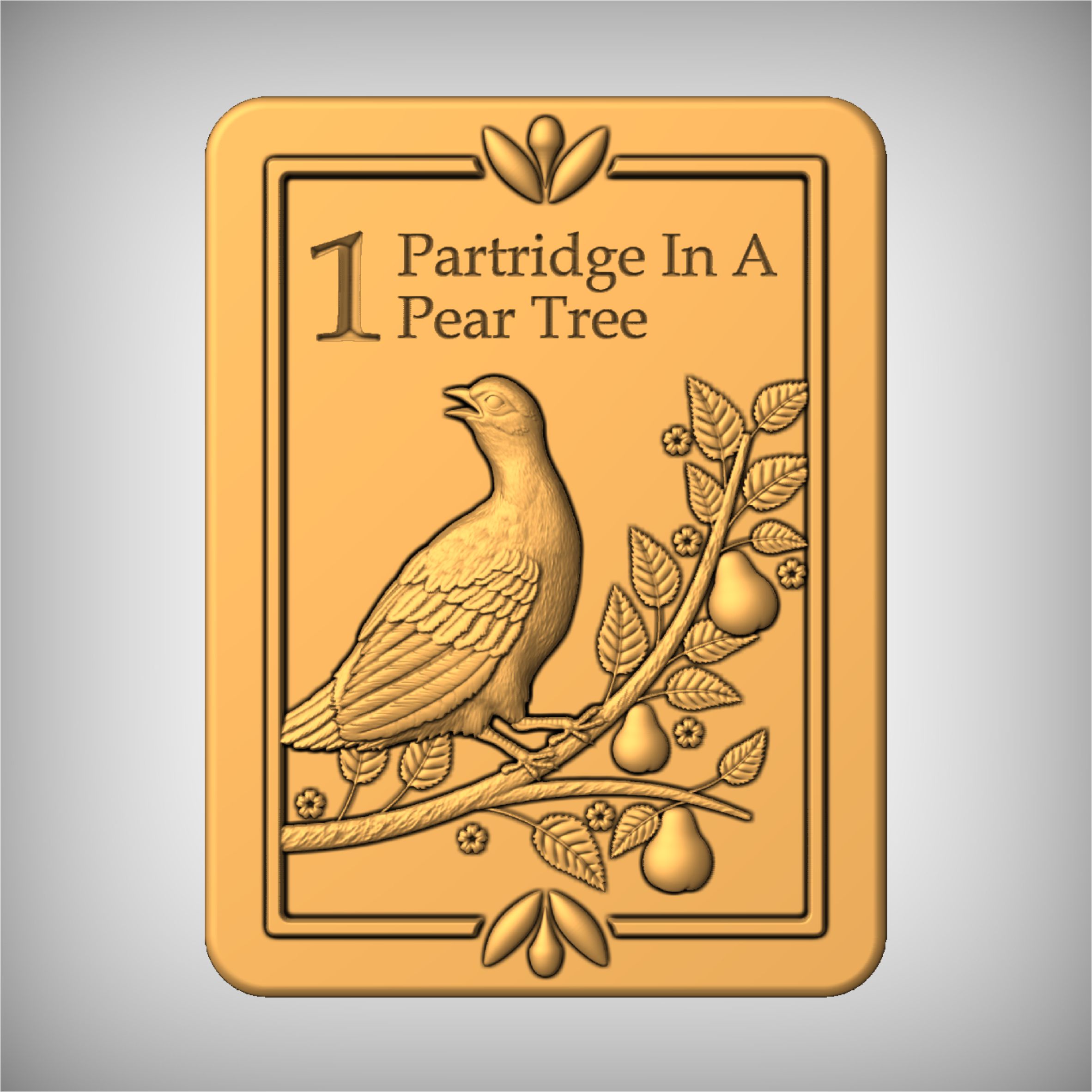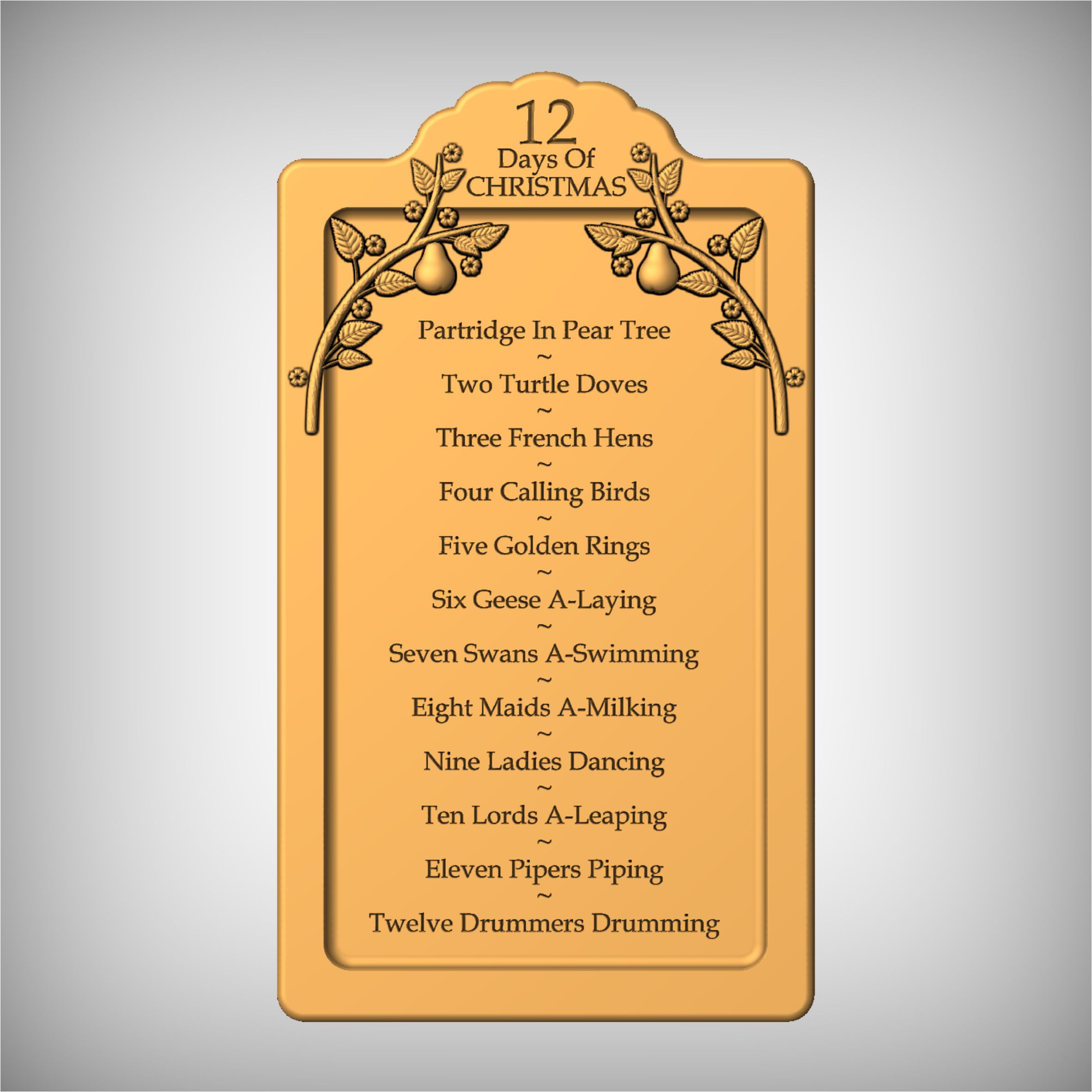 As always, it is a great idea to look at each included model and have a bit of a think about other uses for them. This project is filled with possibilities unrelated to the holiday season. Have a look through the "Food For Thought" examples and the project hack that can be found on this store page for some fun ideas!
---
Get this project now!
Projects are available in three file types: V3M, STL and PNG. You will be asked to choose the correct type for your software at the checkout.

Never lose your models again! Once a project has been purchased, members can log back in and download to all three file types for no extra cost.
12 Days Of Christmas - $49.00 USD
(Taxes may be applied at checkout)
---
Hack this Project!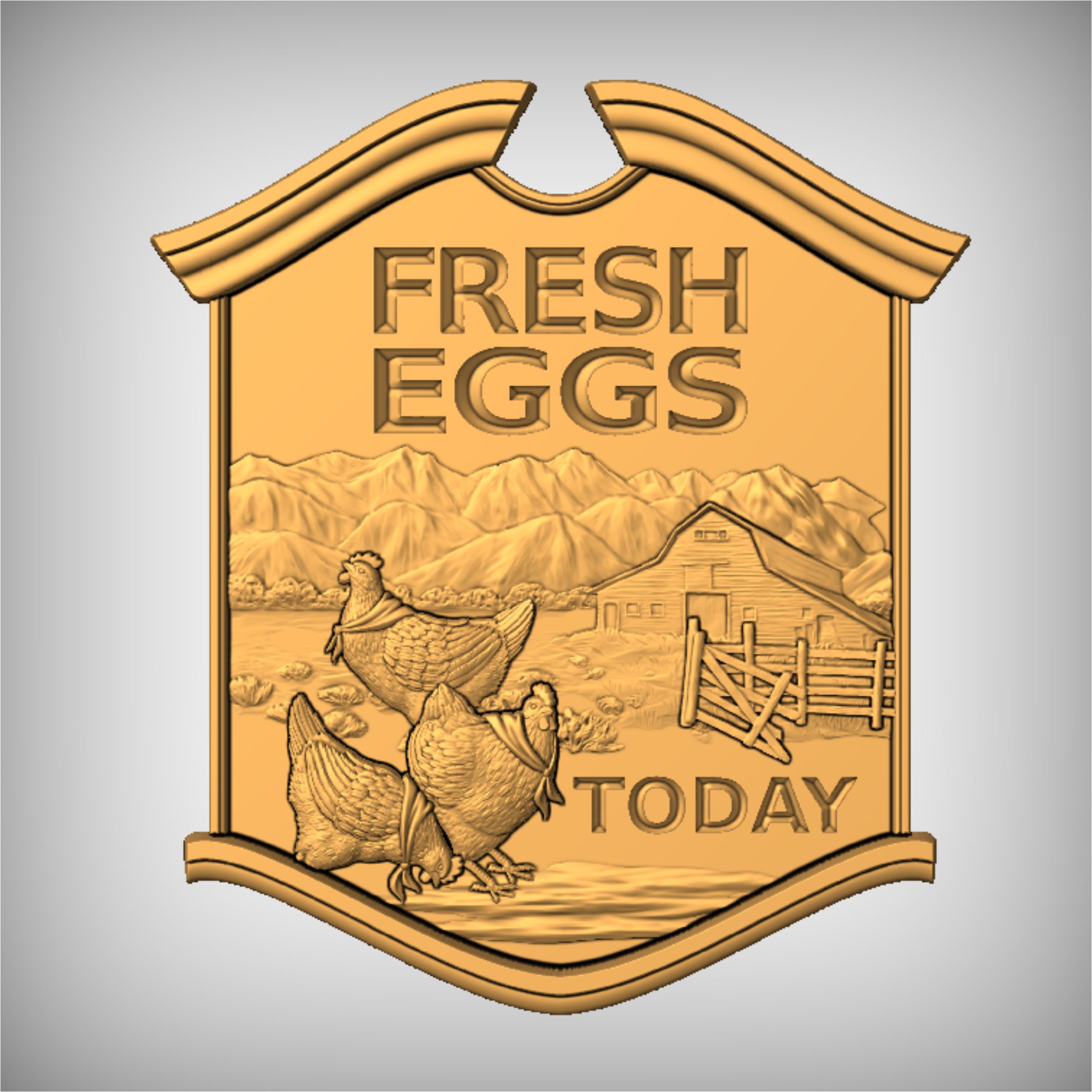 This "
Fresh Eggs - Today

" layout was made using models from the following projects:
Make this hack yourself by adding all the projects used to your basket!