Medical Professionals No.1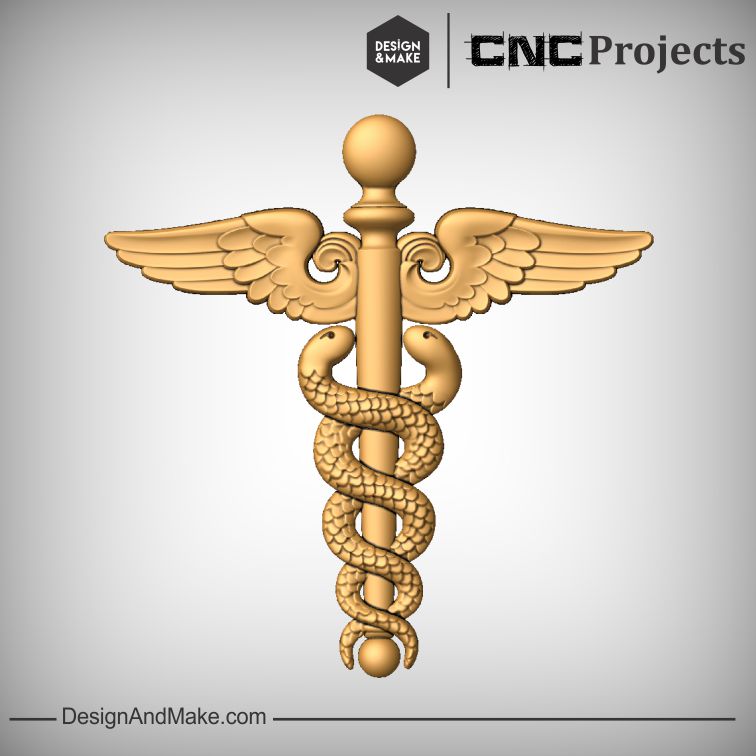 If you are looking for medical help one of the first symbols you look for is made up of two intertwined snakes wrapping around a staff with a set of wings. This is know as a "caduceus" and has been mistakenly adopted as the universal symbol for a medical professional.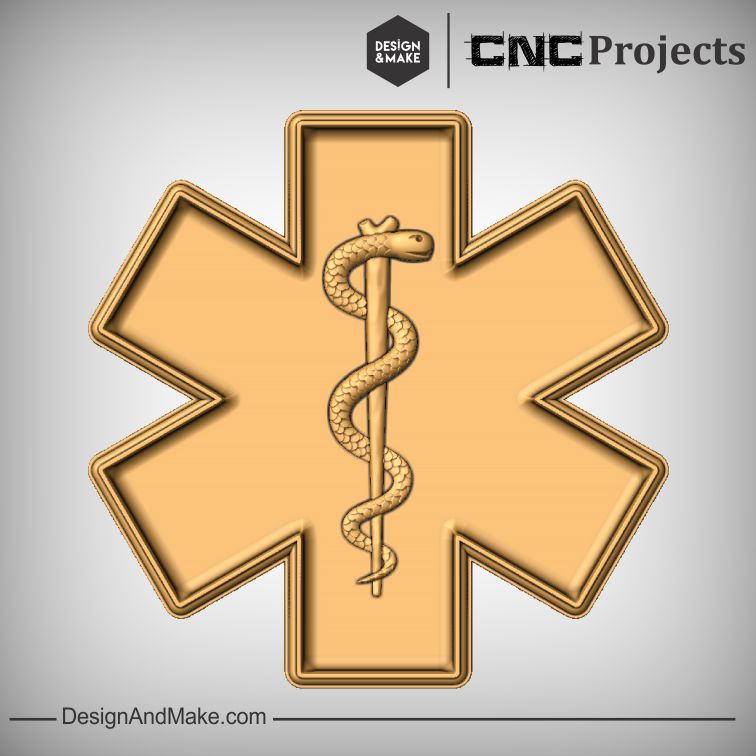 Historically speaking, the "Rod of Asclepius" should have been the layout. With it's one snake wrapped around a staff it should be more prominently "associated with healing and medicine" and is in some cases.
In order to keep everyone happy we have included all of the parts to make either symbol in one project. They are not limited to that, so have fun hacking the models together with ones in other projects or models in your library.
We have designed a few neat features into this project that will make it even easier to use and reuse. These features include:
- Snakes have been modeled to give the illusion that they are either wrapping around each other or the stick or staff.
- Star of Life has a flat bottomed dished center so it will accept almost any model and will also let you get the most "Z" depth out of the added model.
This project could be the start of a nice finished project for that special medical professional in your life!
---
Get this project now!
Projects are available in three file types: V3M, STL and PNG. You will be asked to choose the correct type for your software at the checkout.

Never lose your models again! Once a project has been purchased, members can log back in and download to all three file types for no extra cost.
Medical Professionals No.1 - $35.00 USD
(Taxes may be applied at checkout)
---
Hack this Project!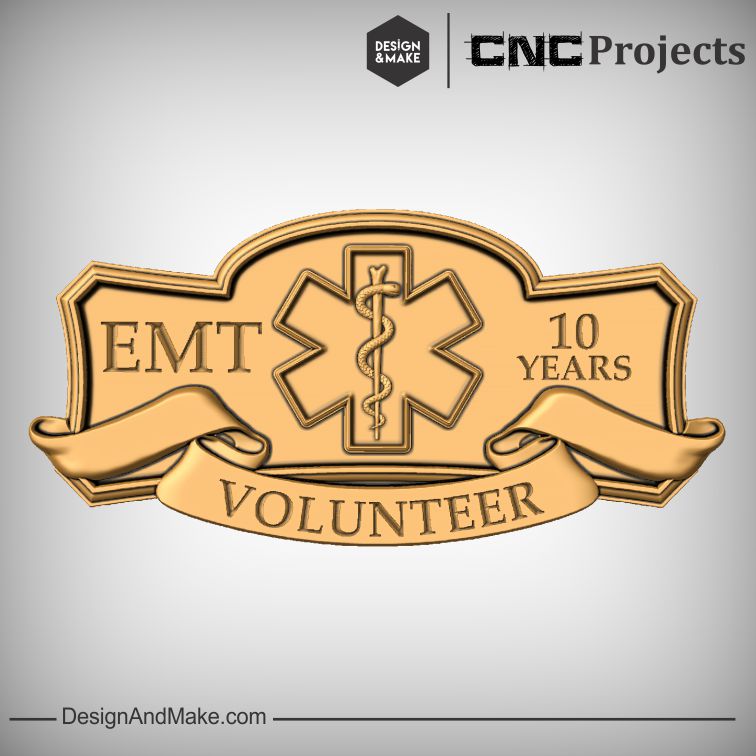 This "
EMT Volunteer Years of Service award

" layout was made using models from the following projects:
Make this hack yourself by adding all the projects used to your basket!
The
Medical Professionals No.1

project contains the following models and project sheet.
---
To get you started on your next weekend project we have included this assembled layout.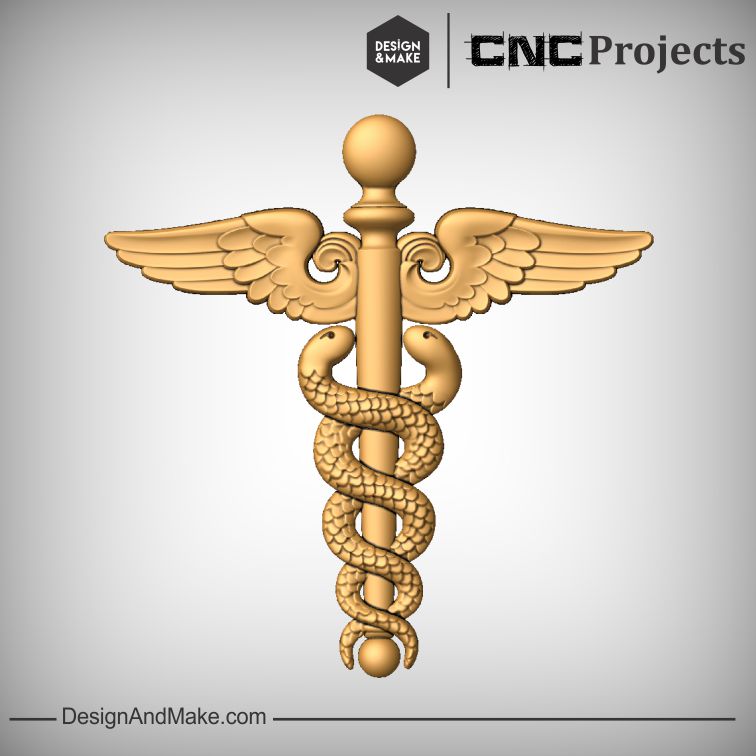 ---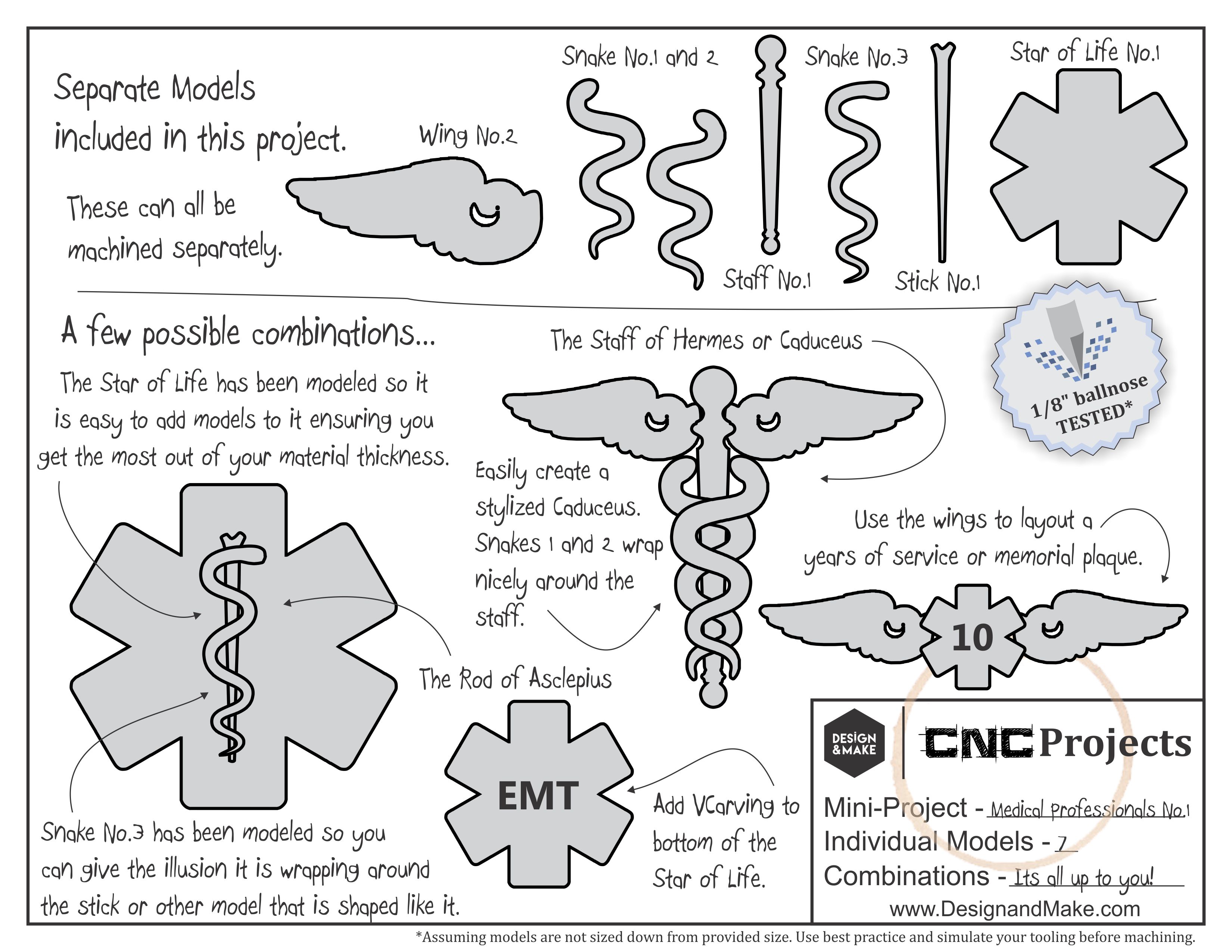 Project Sheet - Click to enlarge.
---
Food for thought.
Ideas for other combinations of this project.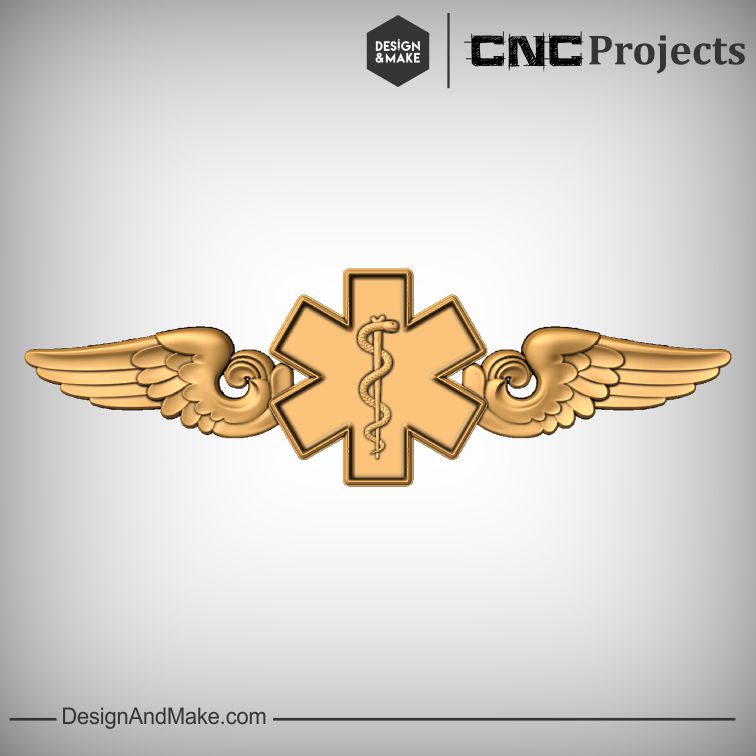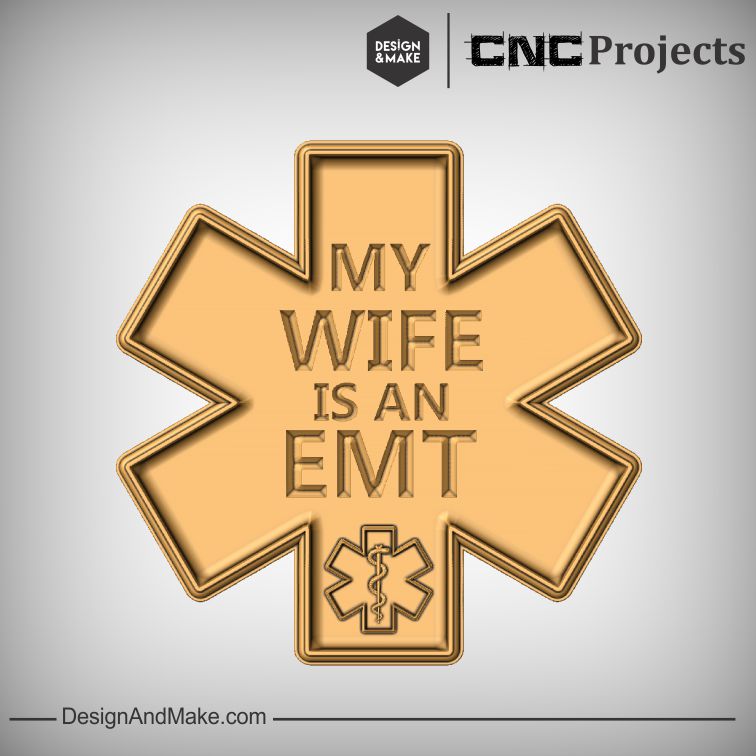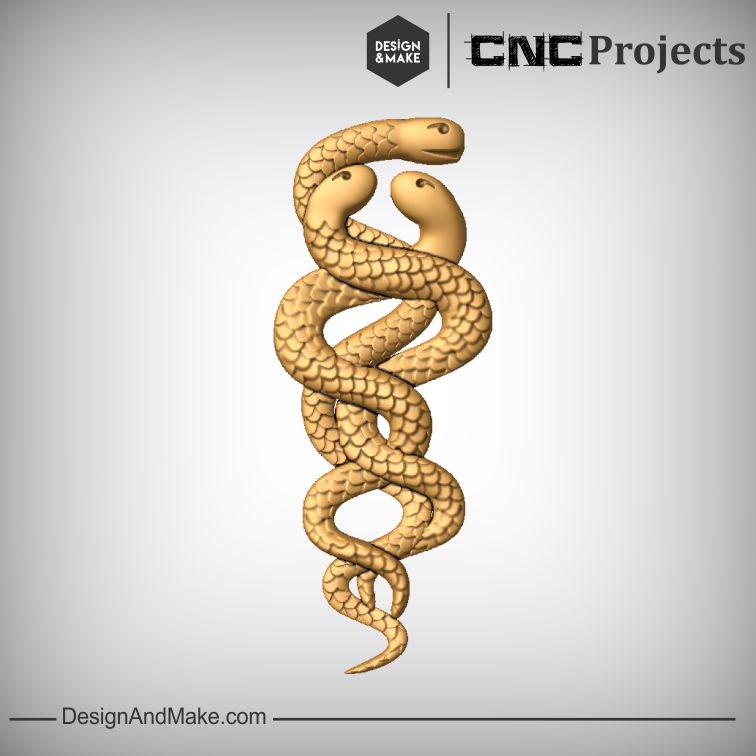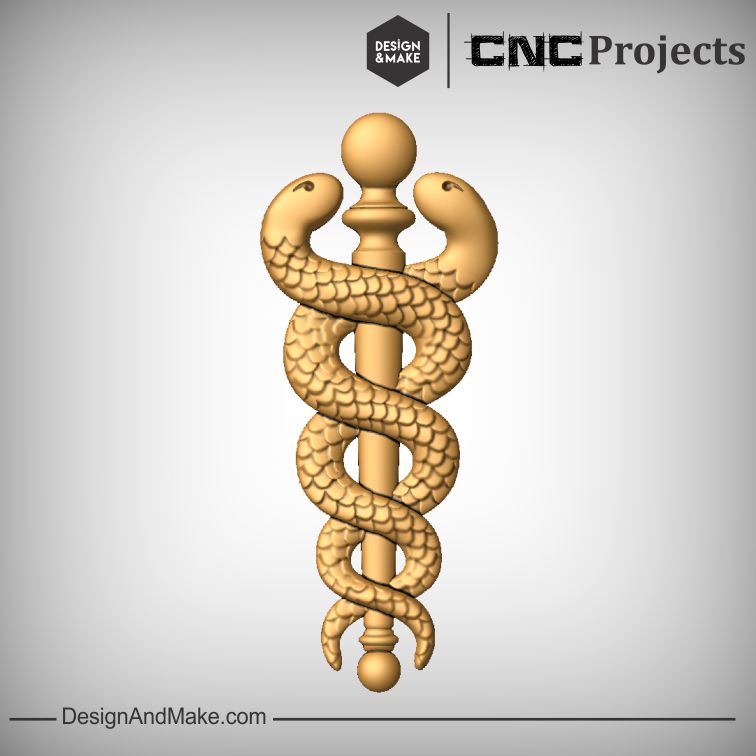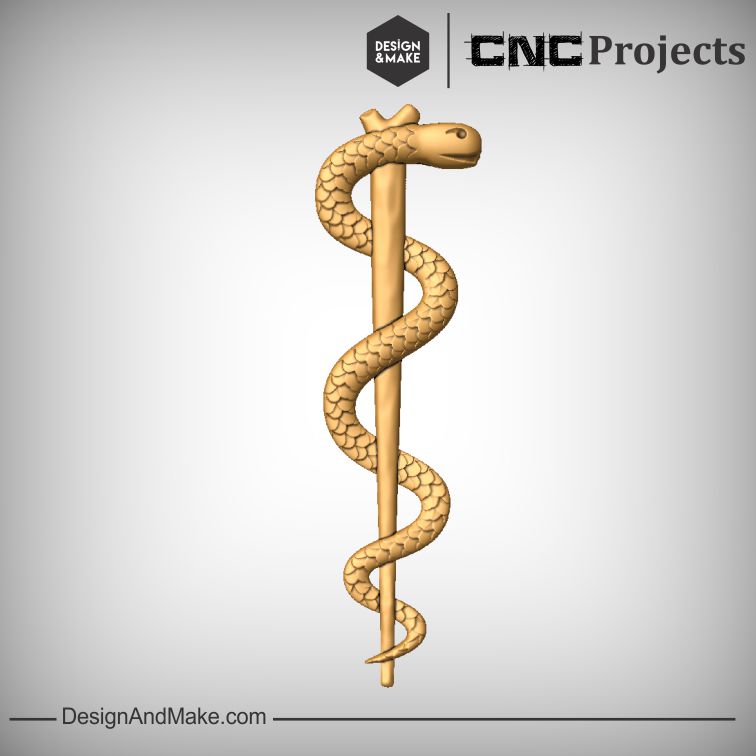 ---
In case you need...
The vector outlines for all of the models in this project are available to download from this link:
In case you wanted to know...
Fonts used:
myanmar

Palatino Linotype