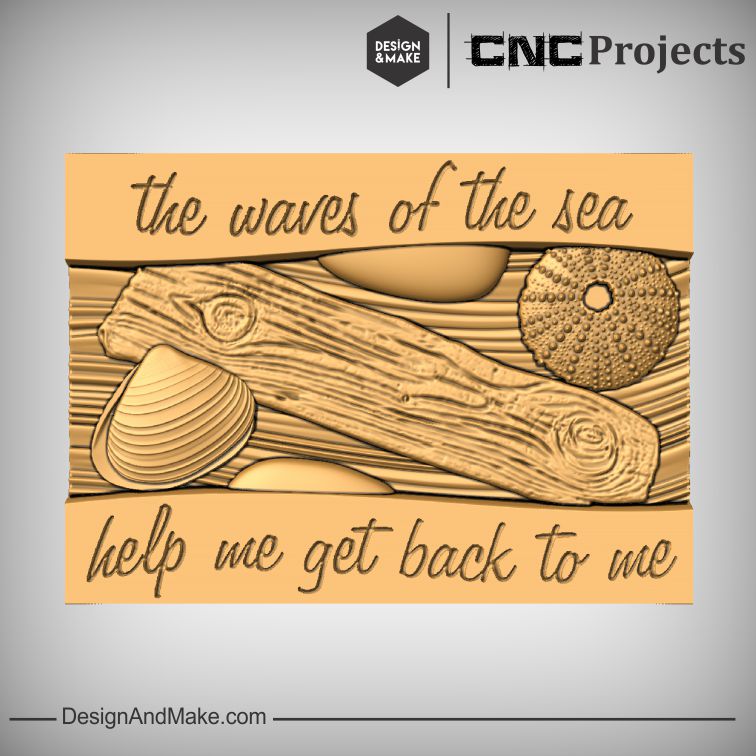 This is the final installment of the Under the Sea themed projects... for now. All 3 (1,2) projects were created to work together to create a large collection of under the sea inspired models for an almost infinite number of layout possibilities!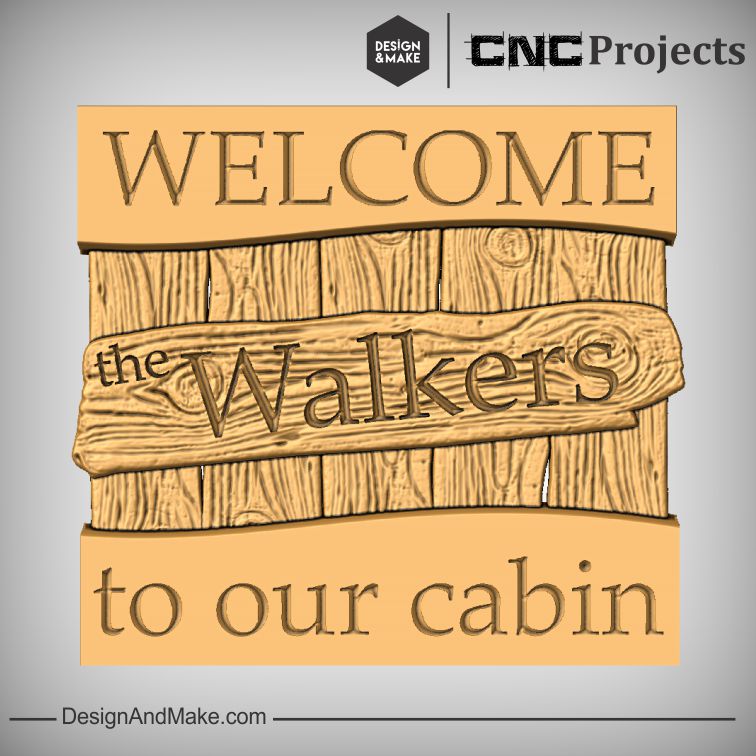 All 3 projects have been inspired by what you might see in the shallow pools of water you find while walking along the beach. Things like sea urchins, clams, smooth rocks and driftwood give you a glimpse of what you might encounter on the seafloor. Using the wavy texture and wavy tile ends, included in this project, you can create some interesting wall art, cottage signs, coffee tables and even a headboard that will surely keep you dreaming of the surf.
We have designed a pile of neat features into this project that will make it even easier to use and re-use. These features include:
2 Wavy Tile Ends that accept VCarving or even the addition of raised text.
The Wavy Tile Ends have been created to perfectly match the Wavy tile in the 1st and 2nd Under the Sea projects. This will allow you to cap off the ends so those sea creatures don't escape!
The Wavy Textures shape height can be adjusted to make a very interesting textured panel, background or merged model that will create a wavy overlapping texture.
The Driftwood Board has an interesting texture that can be VCarved with a family name or lay a few side by side to make a rustic panel.
The bottom of the clamshell is perfect for making a dish for coins or even rings.
We can't wait to see what you do with these models and the others in the series!
---
This project is part of the Under the Sea Collection that includes all 3 Under the Sea projects. On this page, you are able to purchase this individual one for $30.00, before you purchase one or two though you might want to know that if all 3 are purchased at one time you save $30.00 on the total purchase price and pay only $60.
This discount is only available with purchases of all five projects made from our Under the Sea Collection page and cannot be retroactively applied after buying the individual projects.
---
Get this project now!
Projects are available in three file types: V3M, STL and PNG. You will be asked to choose the correct type for your software at the checkout.

Never lose your models again! Once a project has been purchased, members can log back in and download to all three file types for no extra cost.
Under the Sea No.3 - $35.00 USD
---
Hack this Project!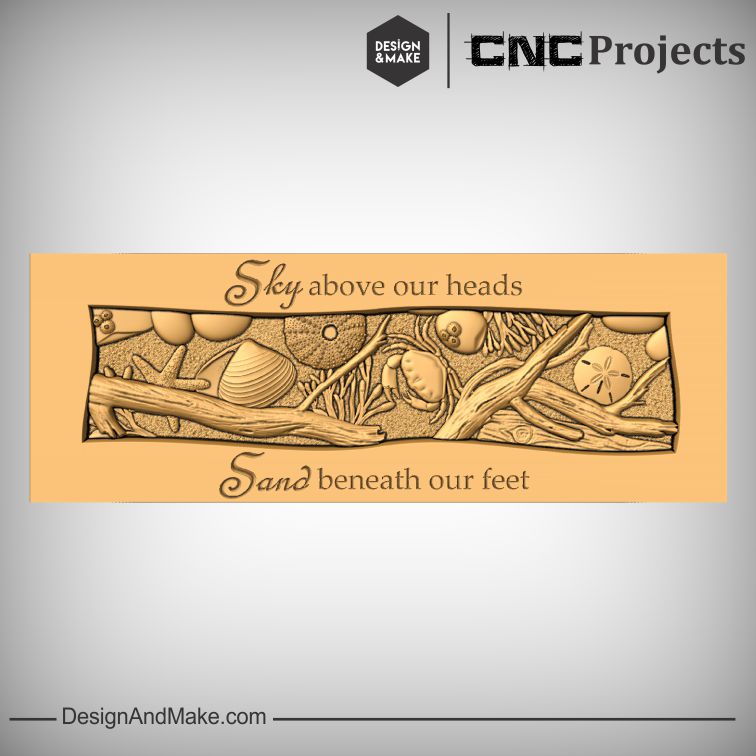 This "
Under the Sea

" layout was made using models from the following projects:
Wavy Tile End No.1,

Sea Urchin No.1,

Driftwood Board No.1,

Smooth Stone No.1,

Wavy Tile End No.2,

Clamshell No.1 - Top,

Clamshell No.1 - Bottom -

Under the Sea No.3

Smooth Rocks No.2,

Wavy Tile No.2,

Crab No.1,

Driftwood Root No.1,

Sand Dollar No.1,

Sandy Beach Texture No.1,

Seaweed No.1 -

Under the Sea No.2

Starfish No.1,

Wavy Tile No.1,

Barnacles No.1,

Smooth Rocks No.1,

Driftwood Branch No.1 -

Under the Sea No.1
Under the Sea No.3
and Under the Sea No.2
Under the Sea No.1
can be found in the following collections:
Under the Sea Collection
and

Under the Sea Collection
Make this hack yourself by adding all the projects used to your basket!